About Us: Our Mission, Vision & Values
Mansour Group: Turning Challenges Into Lasting Benefits
Pioneers of Industry Solutions for Over 40 Years
A family-owned business, Mansour Group has built a reputation for providing innovative, high-quality services. We provide simple and easy turnkey solutions in the industrial, mining and rail industries.
Innovation takes us beyond the immediate challenges and create long-term solutions for our customers, team members and communities. Our vast portfolio of industrial projects are proof of that.
OUR MISSION
We provide commodity and transportation solutions of the highest quality to the North American market and beyond. We are dedicated to developing and providing products and services through close attention to our customer's needs.
OUR VALUES
Through the years, Mansour Group has been built on core values that are strongly implemented through everything we do. Our focus will always remain on safety & environment, loyalty, innovation and integrity. We will continue to make decisions that reflect our moral compass and commitment to our customers.
We take pride in offering quality products, services, and solutions that you can't find anywhere else. We put people first, and encourage our employees to channel their entrepreneurial spirit through academic support, training, mentoring and career advancement.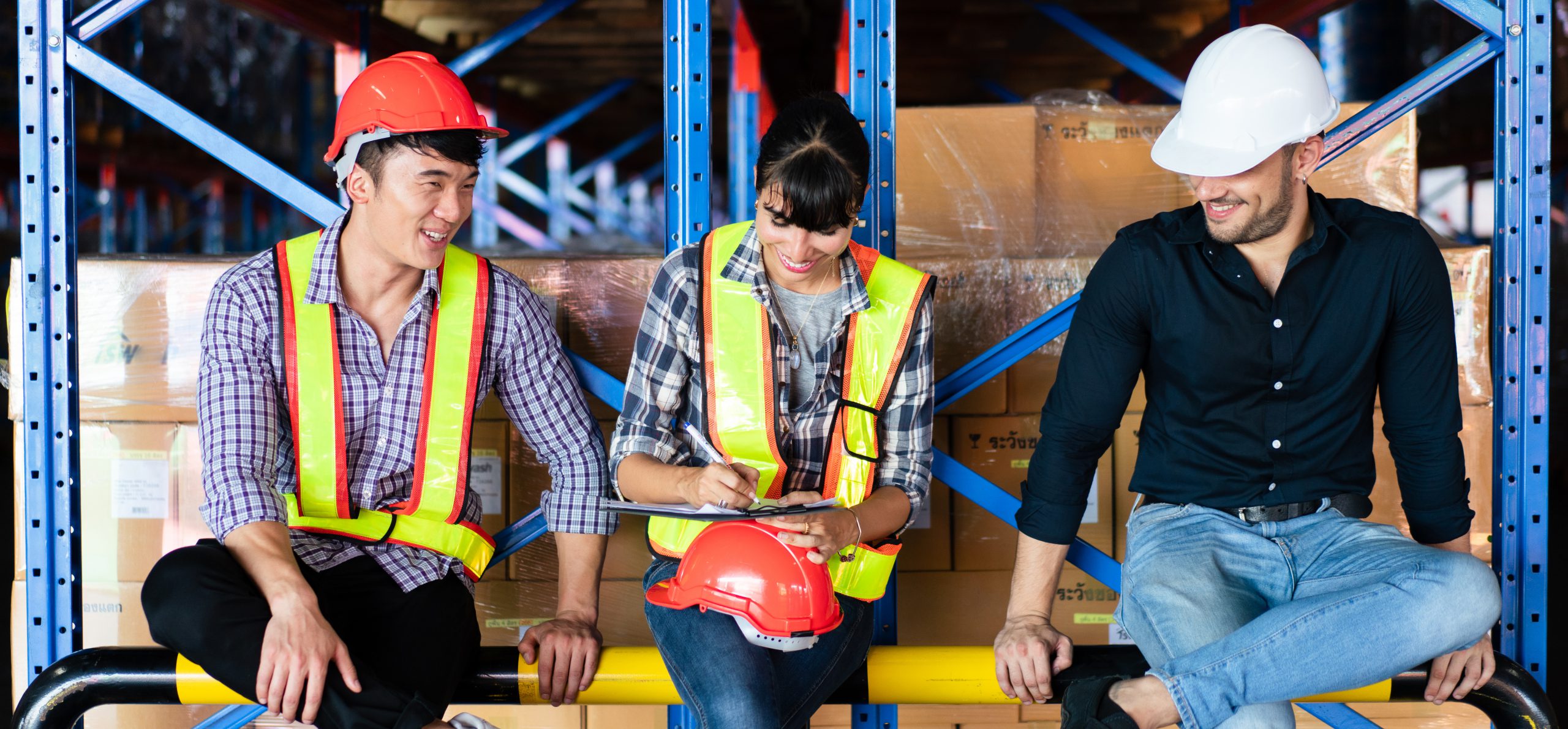 Mansour Group History
1971
Milad Mansour immigrated to Canada from a small rural village in Northern Lebanon. In 1971, he began his career working at P&W Supply and Repair in Sudbury, sharpening and repairing drill bits and drill steel for the local mining industry. He was then hired in 1973 to work full time at INCO in their Matte Processing plant. In 1975 he left INCO to pursue P&W Supply and Repair as its new owner.
1981
Milad established Mansour Rockbolting Inc. in Coniston, Ontario at INCO's old smelter location. Mansour Rockbolting Inc. prospered through a philosophy of customer service. Mansour Rockbolting Inc. later turned into Mansour Mining Inc. and eventually evolved into Mansour Mining Technologies Inc. as it's known today.
1983
Diesel Electric Services was Founded by Milad Mansour. Diesel Electric Services since 1983 has serviced the rail and associated industries.
1990
The group adopted a corporate development strategy of establishing companies to address the needs of our customers by diversifying the products and services we offer, tailoring to the mining industry in Sudbury Ontario and the surrounding region.
1997
Consolidated Drilling and Blasting was founded. Consolidated drilling and blasting was the 3rd company added to the Mansour Group of Companies.
1999
BM Metals Services was founded and Incorporated. BM Metals is now the largest company within Milman Industries Inc. and continues to grow by diversifying its range of services offered to industrial markets.
1999
Consolidated Logistics Inc. was also founded this year. CLI started on the lack of proper logistics within the local mining industry and Milad made it his responsibility to fill that void.
2003
Sudbury Lime Limited was Founded. In the beginning, Sudbury Lime tailored its product to Vale Sudbury's operations (at the time called INCO). Today, Sudbury Lime offers a wide variety of products to customers in many industries including mining, food, water treatment, etc.
2003
Commencement of Phase 1 of the group's now 3.2 Kilometer spur line. This spur line is 100% privately owned and maintained by Mansour Group. This spur line is used by almost all the companies within the group for many different purposes. The spur line had been a dream of Milad Mansour since the inception of Diesel Electric Services in 1983.
2003
BM Metals expanded its capabilities in 2003 by starting the Metals Recycling division. This division began the Industrial scrap yard at BM's Elm street location in Sudbury, Ontario.
2006
Consolidated Industrial Products was founded. This was the amalgamation of 3 separate entities that were Consolidated Rubber, Lube Support and Consolidated Conveyor. CIP offers a wide range of products including hoses, lubricants and sanitary products, fittings, power tools and a custom gasket shop.
2006
Phase 2 of Milman's spur line began. This was an extensive project that took a long time to complete hence the multiple stages of construction over the years.
2006
Secure Track was patented by BM Metals. This track system delivers a 60% faster install time than traditional spike and plate installations. Secure Track requires less maintenance and has been proven to be a safer alternative to conventional track and rail systems. BM's Track & Rail Division produces, installs and maintains all secure track products.
2006
The purchase of a new second location for the group. This site and building were previously used to manufacture brake parts, until closing down due to the outsourcing of these parts from cheaper sources outside of Canada. This site now houses a wastewater treatment plant, a scrap yard open to the public, locomotive and rail car repair shop and many mining and industrial related processes.
2007
The Mansour Group of Companies was Founded.
2007
Chemiqa was founded. Chemiqa provides a full range of commodity and specialty chemicals to a number of different industries. Chemiqa is a Joint Venture with Flottec LLC.
2008
Phase 3 of the Spur line began and continued on with the plan to have the largest private spur line in Northern Ontario.
2008
BM Metals Developed a reverts handling facility at the Foundry location to process, sample and package revert materials for smelting and refining operations.
2008
Diesel Electric opened their locomotive rebuild and Maintenance Shop at the Foundry location. This shop connects to the CN mainline railway.
2010
This year marked the sale of Mansour Mining. Mansour Mining was the first business Milad started in 1971, previously known as P&W Supply. Today the business is known as DSI Underground. and still operates out of Ontario.
2010
BM Metals opened its doors to the public by opening its second Metals Recycling facility. This was the first of BM's scrap yards to be accessible to the public. This facility accepts all types of ferrous and non-ferrous materials and electronic waste.
2011
Milman Industries Inc. was created and incorporated. Changed from the prior name of Mansour Group of Companies, the group decided to rebrand and refresh.
2011
Phase 4 of the spur line was underway. Part of the development challenge was the uneven ground that had to be blasted for the entire length of spur line
2011
A Joint Venture was established with the Serpent River First Nations to produce, transport and spread 200, 000 tons of railway ballast for the HCRY between Sudbury and Sault Ste. Marie, Ontario.
2012
Mansour Group acquired Herby Enterprises. Herby Specializes in Portable toilets, site remediation, hydro excavating, septic tank and grease trap cleaning to name a few.
2012
BM Patented a pneumatic conveyance system. This system aids in the industrial vacuuming process by reliving the dangers of dumping materials from the holding tank. This invention was designed and built in-house.
2013
BM Patented a new version of their pneumatic conveyance system that included the system of a roll off bin. This invention was also designed and built in-house.
2013
Phase 5, the final stage (at that time) of the Spur line began. The spur line was developed with expansion in mind, giving the group the opportunity to expand the spur line as needed in the future.
2014
BM Metals Expanded their Metals Recycling division through the acquisition of North Bay Salvage. North Bay's facility is open to the public and offers luger and roll-off bin services
2014
The group acquired Ranger Auto Wreckers. Rangers is a scrap metal and electronic waste recycling yard located in Val Caron, Ontario.
2015
This year marked the expansion of BM Metals' Industrial Service division. The Division now comprises more than 100 employees and services industrial customers across Northern Ontario.
2016
Phase 6 of development for the spur line. This Phase included the installation of a propane transloading facility from rail to transport.
2017
Acquired Roztek Environmental. Roztek is a Timmins, Ontario based company that specializes in Industrial, environmental and sanitation services.
2017
The formation of BM Industrial which is a joint venture between Milman Industries and the Giampaolo Group of Companies. This joint venture is industrial service orientated and based in Brantford, Ontario. Facilitating a rapid expansion in the Southern Ontario market.
2022
Milman Industries Divestiture of BM Metals Industrial Services Division, Herby Environmental and Roztek Environmental divisions through a sale to E360 Solutions.
2022
Milman Industries Divestiture of Metals Recycling Operations including BM Metals Services Inc. Scrap and Waste Division, North Bay Salvage and Range Auto Wreckers to Triple M Metals
2022
Milman Industries Inc. is rebranded to Mansour Group Inc. and our group of companies is consolidated into four distinct divisions. 
2023
Phase 6, Mansour Canadian Rail begins yet another expansion of Mansour Group's spur line. With this addition to the spur, the total length of spur is over 4km. This expansion is due to the expanding needs of our customers in the fuel and LPG industries.
Community Involvement
Helping The Communities That Shape Us